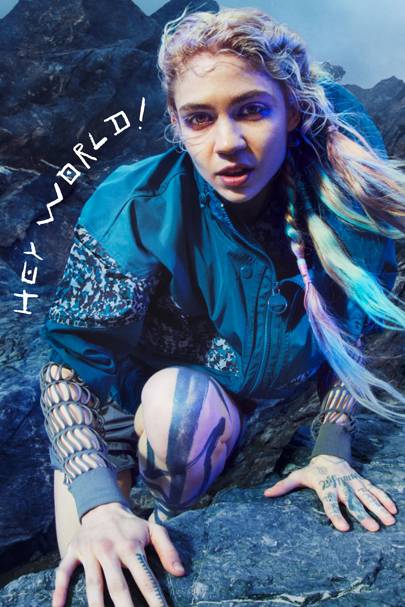 By 2050, it is estimated that there will be more plastic in the ocean than sea life, unless the industry cleans up its act. Combating the appalling way we treat our planet has become central to Stella McCartney's collaboration with Adidas, and her latest collection is the most sustainable yet. "If I can work on solving those [waste] issues in a tiny way with our partners, then I'm here for it," she tells Vogue on the eve of the latest campaign release, featuring Grimes.
The star suppliers backing the sportswear line are Parley Ocean Plastic, which upcycles plastic waste found in fishing nets into high-performance work-out wear through a low energy, low water printing process. At least 75 per cent of each Parley Ocean Plastic piece is crafted from rubbish. Econyl, perhaps the biggest name in the sustainability game and who McCartney has been working with since 2013, regenerates nylon waste from landfills and oceans into a material that can be recreated and remoulded again and again. Another long-time collaborator, Bolt Threads, grows silk in labs. "It's literally a James Bond situation," McCartney says of the technology. And Dope Dye, which introduces a dye pellet in the very first stages of the garment process to save 10 per cent of water use, has been a new game-changer thrown into the mix.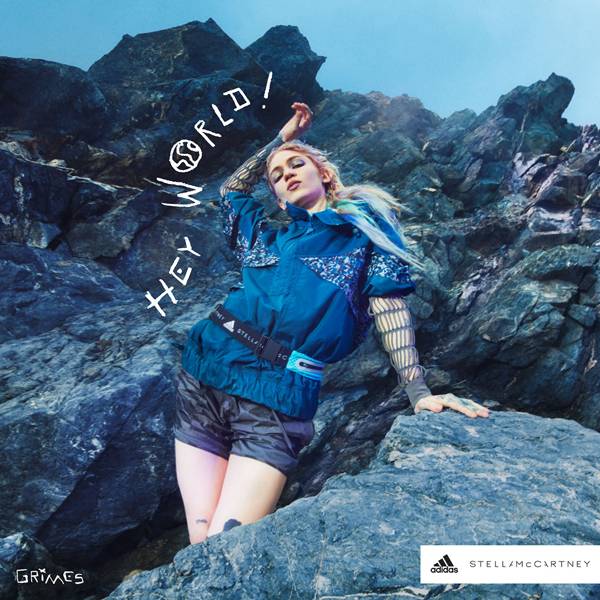 "The collection is a fantastic marriage of technology, sports performance and fashion," the designer grins. "Many of the recycled polyester, nylon and knit pieces are nearly zero waste – we're taking that number higher every season." The hero garment, the 100 per cent recyclable "Infinite" hoodie made using Evrnu's NuCycl technology, proves that repurposed fashion is viable and that we can end the concept of waste. Only 50 will go into circulation. "I wanted to make 150,000 to help replace all of the hoodies on the market that will become landfill," she says. "But, it's not a sprint down to the finish line in this case."
The partnership has come a long way since the sportswear giant and designer first collaborated on Team GB's kit for the 2016 Olympics. "Athletes care about shaving a millisecond off their time, not what they are wearing," she surmises. "It was a massive challenge to bring sustainability into pieces that would truly perform." As McCartney reiterates again, they are taking baby steps. "Not even steps, we're crawling!" she smiles. "Scaling up technologies to enable mass production is difficult. For many years, we had shrinking issues with Bolt Threads." Adidas, unlike McCartney's own brand, has the clout to make it happen, while keeping price points reasonable.
Latest posts by Mr. Afrik
(see all)